Canton Fair
The Canton Fair is a trade fair held in the spring and autumn seasons each year since the spring of 1957 in Guangzhou, China. Its full name since 2007 is the China Import and Export Fair (CECF) is co-hosted by the Ministry of Commerce of China and People's Government of Guangdong Province, and organized by China Foreign Trade Centre.
Canton Fair is the largest trade fair in China. Among China's largest trade fairs, it has the largest assortment of products, the highest attendance, and the largest number of business deals made at the fair. Like many trade fairs it has several traditions and functions as a comprehensive event of international importance.
Thousands of exhibitors representing Chinese international trade companies and manufacturers will be present. They will exhibit over 100,000 kinds of goods. These goods are of high quality, competitive prices and are often specialties from the various regions in China. They bring new meaning to the phrase "Made in China."
PandaPhone Wireless Service Price Plan for Canton Fair
Welcome to take part in canton fair in China! PandaPhone prepare a Canton Fair Package, an unbeatable wireless service price plan here and you will achieve great success along with PandaPhone!
PandaPhone is a professional China Mobile service provider, we offer all kinds of China Mobile, China Unicom wireless service products includes China SIM Card, China Cell Phone Rental, China Mobile Airtime Recharge, China Blackberry Rental, Cell Phone Sales and many other more to worldwide commercial encounters, solving their communication needs for Japan business trip. We had served 100,000+ happy customers and would like you will be one of them.
We are committed to solve your communication needs---- anytime anywhere when you are in China. Experience, Feel and Talk more with PandaPhone during your China Trip!
Cell Phone Rental Plan Includes
14 days rental fee for cell phone + SIM card, $2 for additional day
30 minutes international calls
Deliver to your hotel in China and Pick up from your hotel in China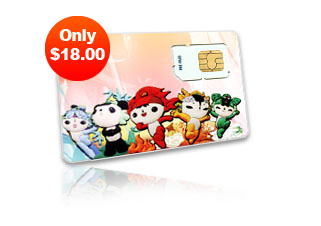 China SIM Card Plan Includes
14 days usage, $1 for additional day
30 minutes international calls
Deliver to your hotel in China
Blackberry & Cell Phone Rental Plan Includes
14 days Blackberry + cell phone + SIM card rental fee, $10 for additional days
30 minutes international calls
Deliver to your hotel in China and Pick up from your hotel in China
About Canton Fair
The fair will be held in a complex with an exhibition space of 160,000 square meters. There will be more than five thousand 3-by-3-square-meter booths, all in accordance to international standards. There are six main exhibition halls. The details are as follows:
Food, Native Produce and Animal By-products:
It features products like foodstuffs, native products, carpet, tobacco, tea, gardening goods, fur and leather, etc.
Metals, Minerals and Chemicals:
Includes chemical products, stone carving, machinery, industrial mineral and metal products, agriculture implements, building materials and minerals & metallurgical products (including construction pottery, porcelain as well as sanitary equipment).
Light industrial Products, Arts and Crafts:
Includes ceramics & porcelain, toys, straw and willow plaited products, pearl, gem & jewelry, bone carving and jade carving, special arts and crafts, drawn work and embroideries, footwear and headwear, stationery and sporting goods, clocks, watches and optical, suitcases & bags, household utensils, furniture, merchandise.
Textiles and Garments:
This section includes textile, silk fabrics, clothes, garments and gray silk. cotton, wool, bast fibber, silk, knitting, dyeing & printing, chemical fiber.
Machinery and Electrical Products:
Includes electron and household appliance, information products and apparatus, giant machinery equipment, bicycles, motorcycles, automobile and fittings, vehicle and engineering & farm machinery.
Pharmaceutical and Health Products:
Includes herbs, medicine, health products, medical apparatus and instruments (including huge, complex types).
Internet, computer's products:
The show is expected to attract more than 100,000 merchants from 170 countries around the world. Most will place orders for goods or seek business partners in China. The business turnover is expected to exceed 15 billion US dollars.
Other Useful Information
Contact details:
China Foreign Trade Centre
Address: 117 Liuhua Road, China Foreign Trade Centre, Guangzhou, China, 510014
Tel: (86) 20 2608 9999, 2608 8888
Canton Fair travel information:
A. From Guangzhou Baiyun International Airport
By taxi - It takes about 45 minutes and costs about RMB160.
B. From Guangzhou East Railway Station
By Metro - Take Metro Line 1 to Gongyuanqian Station. Then transfer to Line 2 to Xingang dong Station. It costs RMB7.
C. From Guangzhou Railway Station
By Metro - It costs RMB6 from Guangzhou Railway Station to Xingangdong Station.